Kilimanjaro 2018
---
We had two more fabulous days on safari in the Serengeti and Ngorongoro Crater. We saw, at very close range, many lions, families of elephants, and a rare sighting of a cheetah with a fresh (gazelle) kill. In the Ngorongoro crater we saw a rhino from a distance. After two wonderful weeks of adventure, some are now heading home and a few are going to Zanzibar. We will cherish our time together forever and are already making plans for a reunion. Safe travels to all. Thanks for coming along with us.
The Wag Team
---
Another great day of adventure in Tanzania.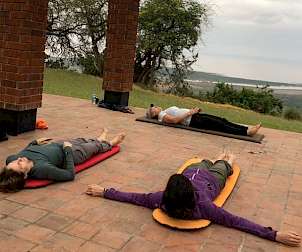 The more industrious started off with pilates at 7:00 while others of us continued to sleep. After breakfast we entered the Ngorongoro Conservation Area.
Our first stop was a Maasai village where everyone was adorned with colorful tribal clothes and given a tour of the village. Afterwards we visited the cradle of humankind the Olduvai Gorge where Louis and Mary Leakey discovered the earliest human bones.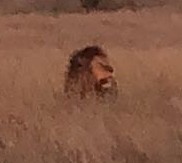 Then we entered the Serengeti and saw giraffes, lions, and the elusive cheetah. It was a great day and we are looking forward to more tomorrow.
Nancy says Happy Birthday to Mark.
Neeta says Jambo to Arijit, Abhimanyu, and Deepika and we will high five a giraffe for you today! Venepalli OG say Mambo Vipi Y'all to The Awesomes, Rohit, Aarti, and Ashu Chinamma!
---
Today we started our five-day safari adventure. The first stop was Lake Manyara where we saw amazing birds, elephant, hippos, warthogs, Cape buffalo, and baboons and all kinds of monkeys up to all kinds of business. Tonight we're at the stunningly beautiful Lake Manyara Wilderness Lodge with breathtaking views of the wilderness area below. It's great have our old friend and safari guide Madeal with us and to get to know a new guide, Timbo, too. Tomorrow we head for The Serengeti. Finally, Bhaskar received his official bone necklace for climbing Kilimanjaro.

Asante
---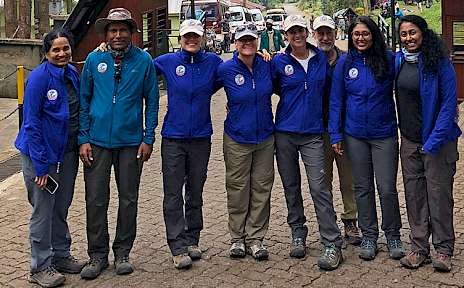 Team DigiDigi is back at our hotel in Moshi Town and we are celebrating our success on Kilimanjaro with Kilimanjaro beer. Tomorrow we head off to safari.
Pictures to follow soon.
Cheers
---
Team Digidigi made it to the summit today!
We'd like to report that our trip to the summit was a success! We couldn't have done it without our old friends Bruce, Adam, Rama, Thomas, Reggie and the rest of the team.
After the long trek to the summit, we enjoyed a beautiful hike down to Mweka Camp where we're currently enjoying a delicious meal. Tomorrow we will continue our descent through the jungle where we'll report back with photos that we can't wait to share with everyone.
Stay tuned for the rest of our journey as we start our safari adventure!
---
Jambo Friends & Family,
We are all resting up here at Camp Barafu as we head out for the summit tonight around midnight. Today's weather was excellent with barely any wind, and we're hoping it continues for our climb to the summit. Everyone has acclimated to the climate, and we are all feeling strong and ready!
Team Digidigi
---
Hello from Camp Karanga!
Team Digidigi has just finished up dinner here at Karanga Camp. We were having satellite issues yesterday, so we unfortunately could not get the dispatch sent out. Everything went smoothly as we passed the Barranco Wall and arrived at Karanga Camp, although Joythi did decide to head back down to the hotel and Neeta went along with her. They are happy and healthy, as we do miss them, but we wish them all the best!
Tomorrow we head out for Barafu Camp where will be hopefully sending out another dispatch before we set out for the summit! We all say hello to friends and family, but Nancy wanted to give a special shout-out to her husband to wish him a happy anniversary.
Team Digidigi
---
Team Digidigi has made it to Shira Camp!

After a steep uphill climb from Machame Camp, we have made it to Shira Camp just in time to enjoy a late lunch. The trail from Machame Camp was beautiful with perfect weather accompanied by sunny skies. Joythi became an official mountaineer today as we made it to 12,000 feet! We are now resting up and anticipating another hearty meal before we head out tomorrow for Barranco Camp. Everyone says Jambo to friends and family!

Wish us luck on our trek tomorrow!

The Digidigi Team
---
Greetings!
We have made it here to Machame Camp. Today was definitely a challenging day, but everyone did extremely well. We just finished up with a filling dinner after today's climb and are getting tucked into bed for tomorrow's adventure. The views here are beautiful and the stars are amazing, especially for our first-time campers Bhaskar, Jyothi, and Preethi. Wish us luck as we head out tomorrow for Shira Camp!

Asante Sana,
Team Digidigi
---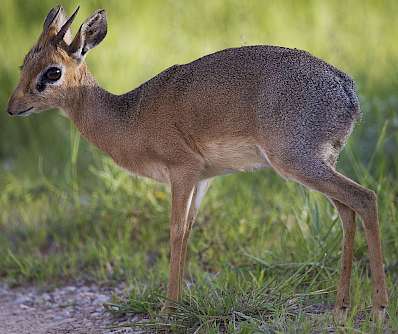 We have decided on our team name. We are team Digidigi — small and very cute African antelopes. (But mostly we just like the name.) After an hour drive we arrived at the Machame Gate.
Our team sorted duffle bags as each of us signed into the Kilimanjaro National Park. We are excited to start the hike.
Go team Digidigi.
photo: Yathin S Krishnappa
---
Mambo Everyone!


Today we spent the day resting, touring, eating, discussing the climb, eating more, packing, eating, and repacking. Everyone is well and excited to get started tomorrow.

The day started with a briefing from our old guide friend Bruce and his assistant guides Living and Adam. Then Bhaskar, Nancy, Jyothi and Preethi took gifts to a local orphanage while Barbara, Elizabeth, Neeta and I rested by the pool or in our rooms. We all met in town for an amazing Indian lunch at Indioitaliano. Bhaskar gave it a big thumbs up. Afterward we ran a few errands and started the packing process. We all finished in time for a few drinks before dinner. We still haven't found the right team name and will have to sleep on it. Wish us luck! We will be thinking about everyone has we head up the mountain.

Stay tuned for more.

The Kili Team.
---
Jambo friends and family,
Our adventure has begun.
Everyone has arrived, although a bit jet lagged. Elizabeth and Nancy arrived yesterday evening and have spent the day touring Moshi Town, learning some Swahili and resting.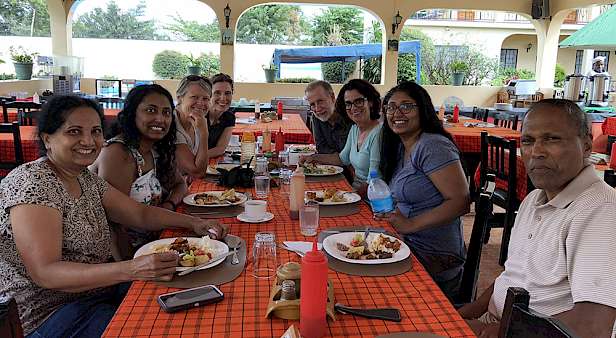 Bhaskar, Jyothi, Preethi, and Neeta arrived a few hours ago and after lunch will also head out for a city tour. We're all excited about our coming adventures.
We'll take a few days to rest and pack before starting the Kilimanjaro climb Tuesday morning. Everyone says hello to family and friends.
---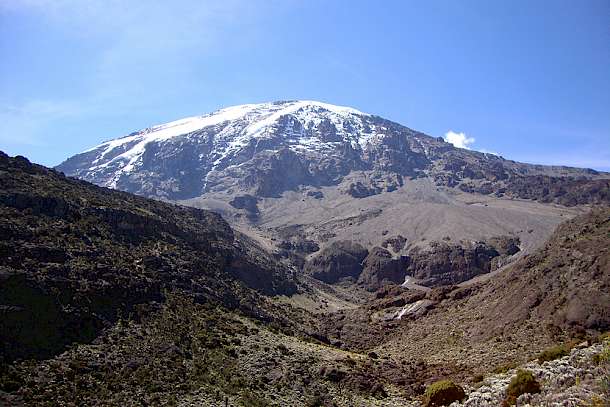 Jambo (Swahili for Hello!) friends and family,
Our August Kilimanjaro climb and safari will soon be underway. Everyone is busy packing and getting last minute items for the trip. After flying for roughly 24 hours we'll all meet up in Moshi, Tanzania on August 4th & 5th. After a few days to rest, sightsee and recover from jet lag we'll begin our climb.
We have a fun team along on this adventure - Bhaskar, Jyotha, Neeta, Preethi, Nancy, Elizabeth, and Barbara and myself, plus a first-rate team of local African guides and porters.
We will be doing the Machame Route (AKA the "Whiskey Route"). We'll take seven days to traverse about two-thirds of the way around the mountain, hiking through five diverse ecosystems. We'll start in the dense rainforest, hike through the heather, moorland, alpine desert zones, and finally reach the arctic zone on the summit. After the climb we'll have a day to relax, maybe drink a few cold beers, and shower before we start the safari.
Please follow along with us! We will be sending dispatches via satellite phone during the climb. Sometimes depending on the weather it can be difficult to get a good signal to connect the call. Please know that no dispatch one day is not an indication of a problem. No news is good news!.
Asante sana, (Swahili for Thank You)
Shane and the WAG team.